First of all, planning a new trip with our beloved dog is always something that makes us happy. Undoubtedly that's right because just only the idea of planning is thrilling in itself.
Someone asks us for advice on how best to organise a holiday with the dog and we get the idea of writing about our experience.
Secondly, we start with the thought that for us the dog is a member of the family and we therefore take his well-being and happiness into account when planning our itinerary.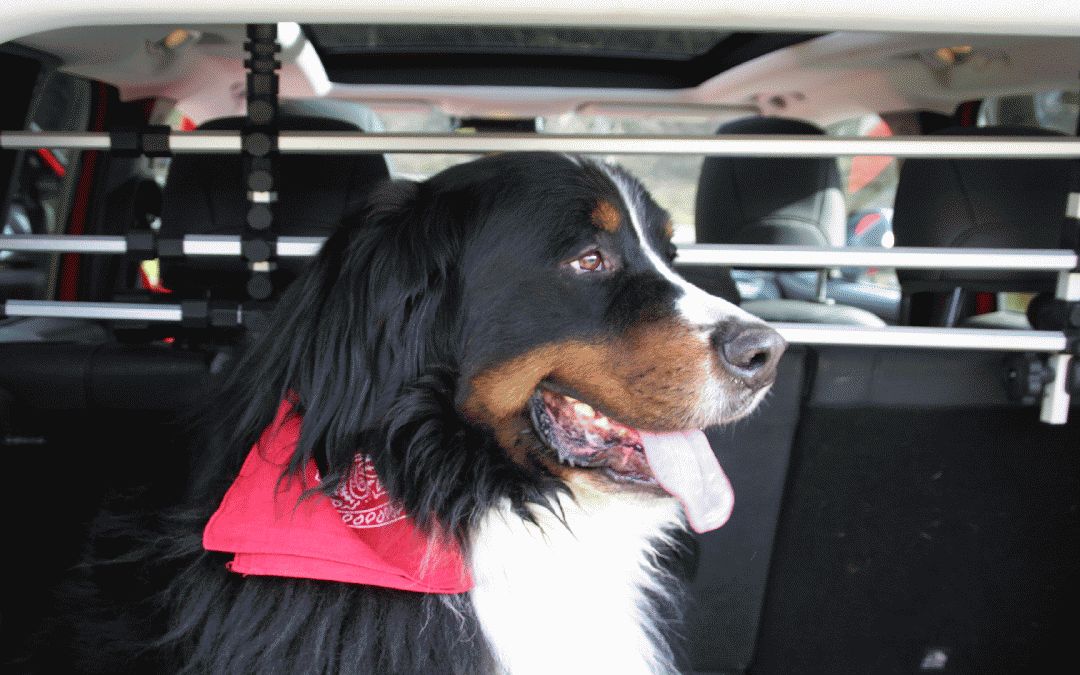 Travel with dog by car
Firstly, and foremost for convenience's sake, we choose to travel by car because this way we can organise stops for our friend without depending on the means of transport. In fact, our four-legged friend needs to make more stops than we do and is always happy to pause along the way.
Secondly, we think about the safety of all travellers. For example, we ensure that the dog travels without stress and danger. In other words, we choose to protect our dog with a seat belt, which is easily available on the market and fits all types of vehicles. Moreover, we use to put his blanket on the back seat to make him feel comfortable and organise a bottle of water with his bowl.
Thirdly we decide not to feed our friend before the journey so that his stomach is empty and he doesn't risk to feel sick. Obviously if the journey is very long or if something unexpected happens, we have some dry biscuits to hand.
In the same way, we try to take regular breaks to allow him to do the dumps. Also at these stops, we make sure that our dog is not exposed to the sun in the car. In fact, the sun only creates discomfort and stress while travelling.
Particularly we tend not to make sudden braking and reckless turns because any sudden movement creates discomfort.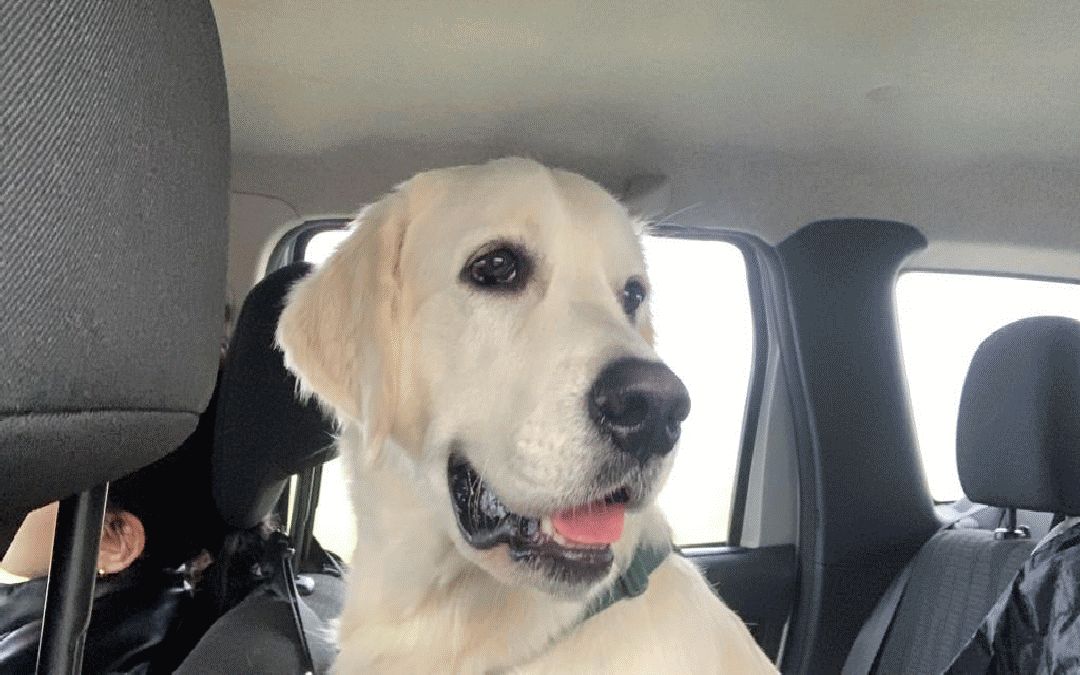 Holiday with dog  
Same as for us we prepare a bag with what he needs. The documents we always carry are the vaccination book that allows to cross the borders. Additionally, we put a toy that he is fond of and his food for the duration of whole stay. Moreover, we bring along the bags, the leash and a muzzle, which we tend not to wear, but which may be required on some public transport.
Particularly we never sedate our dog when travelling. We decide to adapt ourselves to his needs and prefer to have him alert and awake rather than asleep. Indeed, in this way he takes an active part in the journey.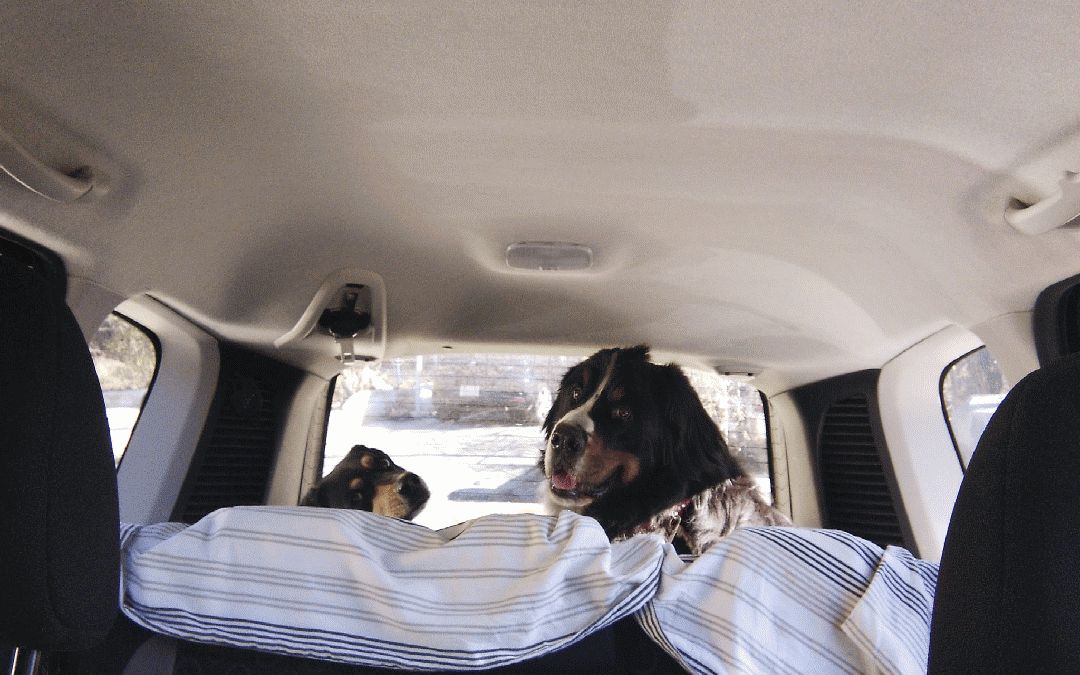 Holiday dog friendly on the Croatia ferry
Likewise in our experience, the ferry trip has always been a pleasant time for our four-legged friend. Especially we have always chosen journeys of no more than two hours and in calm seas.
For example, on the ferries in Croatia dogs travel on the outside deck where there is always a shady airy corner.
Click here to read our previous blog about this topic.
Best dog holiday
In conclusion at this point it's time to choose where to go on vacation. Because we like the sea and our dog loves the water as even when a puppy, he is used to splashing around in it with us. Particularly new scents and tracks await him for adventures in complete freedom.
Since the islands of Croatia  offer incredible scenery with the advantage of all times being able to find a place by the sea for the dog we often decide for Croatia.
While now we just have to choose one of the many islands. For example, Dugi otok is only 90 minutes by ferry from the mainland, but it is enough to have the feeling of being catapulted into a parallel world. That is, outside the flow of mass tourism and close to the National Park Kornati where you can enjoy a relaxing vacation.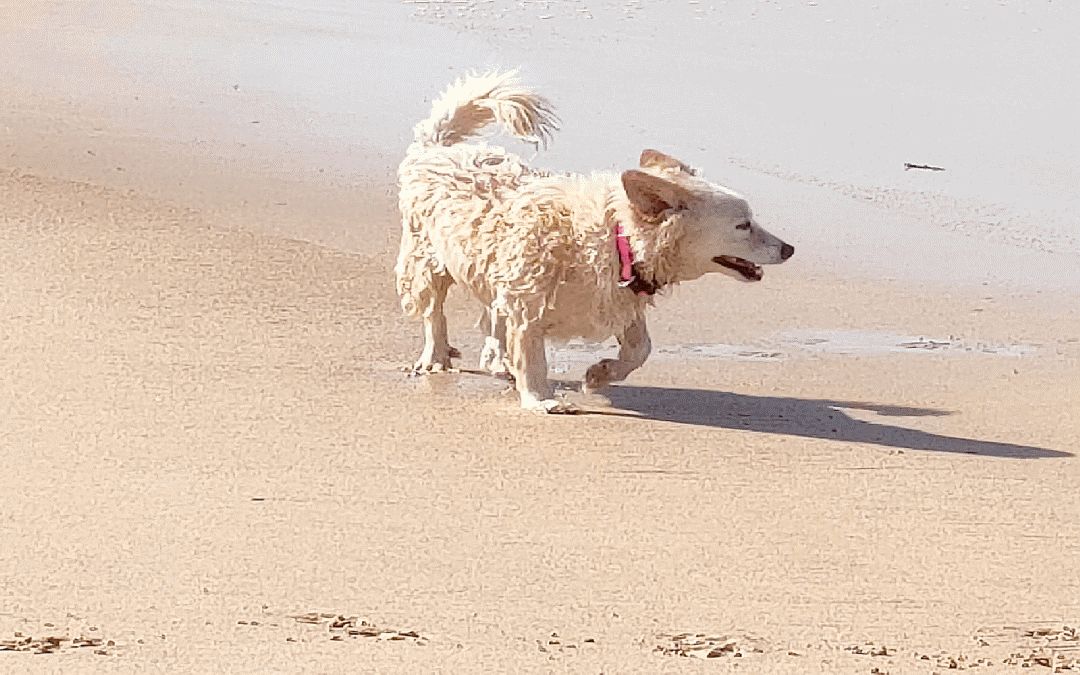 Croatia pet friendly vacation rentals

In the end we just have to deal with the vacation rental. Since we reject the idea of staying in a hotel in order to give the dog the maximum freedom, we choose a pet friendly apartment. For example, Gorgonia Apartments offers sea front balconies overlooking Pantera Bay with a pet friendly restaurant.