Come and spend a week out of the ordinary in Croatia precisely on the island of Dugi otok. You`ll spend magical days between kayak and sup mid fun and excitement. An experienced guide `ll be at your side based in a sea front apartment with nearby restaurant. Are you ready?
Firstly you have to know that Croatia is an incredible land that will enchant you from the first moment. In second place it offers an absolutely clear sea with all shades of blue. With the result that these then clash with a fascinating contrast of the white coasts of its wonderful islands.
Furthermore add the peace that you will enjoy paddling in this place and the flavors of its cuisine. Likewise the good smells that you will inhale and the picture is done.
With this in mind the mixture of emotions will be the background of your vacation in Croatia.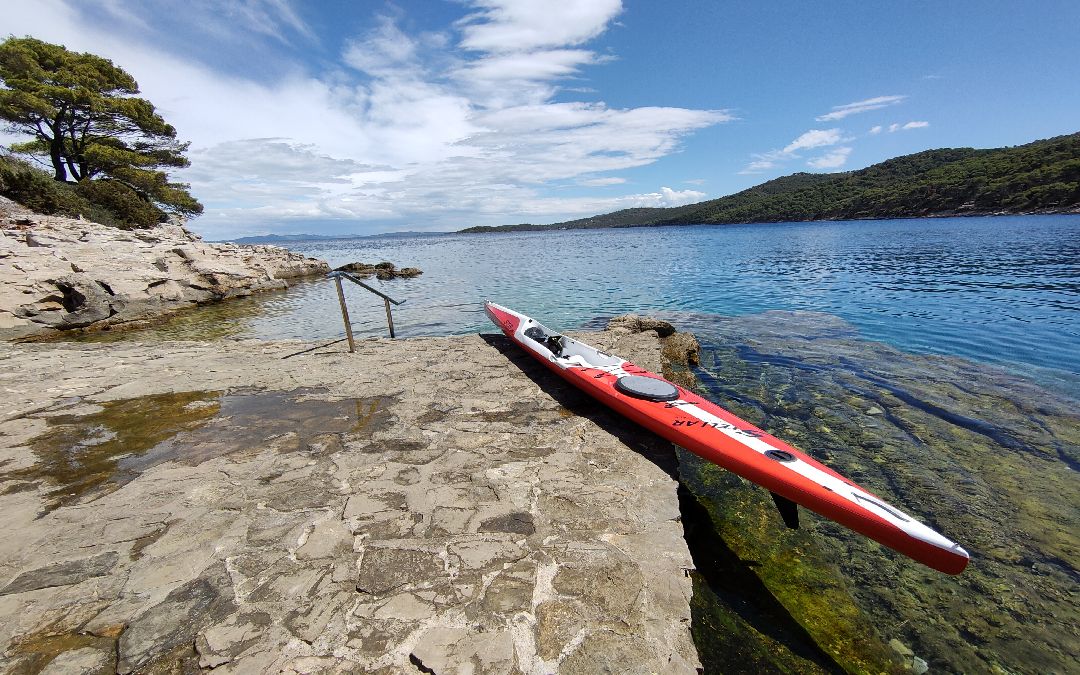 Croatia kayak in Dugi otok
Dugi otok is one of the most beautiful islands in Croatia. In detail it is the outermost island of the archipelago of the city of Zadar. So that the island from the naturalistic point of view is spectacular. The north with the beach Sakarun and the large lighthouse Veli Rat is a nature Park.
In detail the island in the center is particularly narrow, so that in some places it is only two kilometers wide. On the contrary in the south there is the Nature Park Tealascica and the National Park Kornati.
In the north the land meets the sea very gently. In other words the seabed slopes slowly and the island in this part offers many beautiful beaches and coves for swimming.
Kayaking in particular offers the freedom to stop wherever you want and allows the luxury of being able to stay off the tourist routes. It is especially the best way to discover new territories while exercising and fully experiencing the sea. Kayaking is ideal for a vacation for body and mind. A journey of exploration and fun.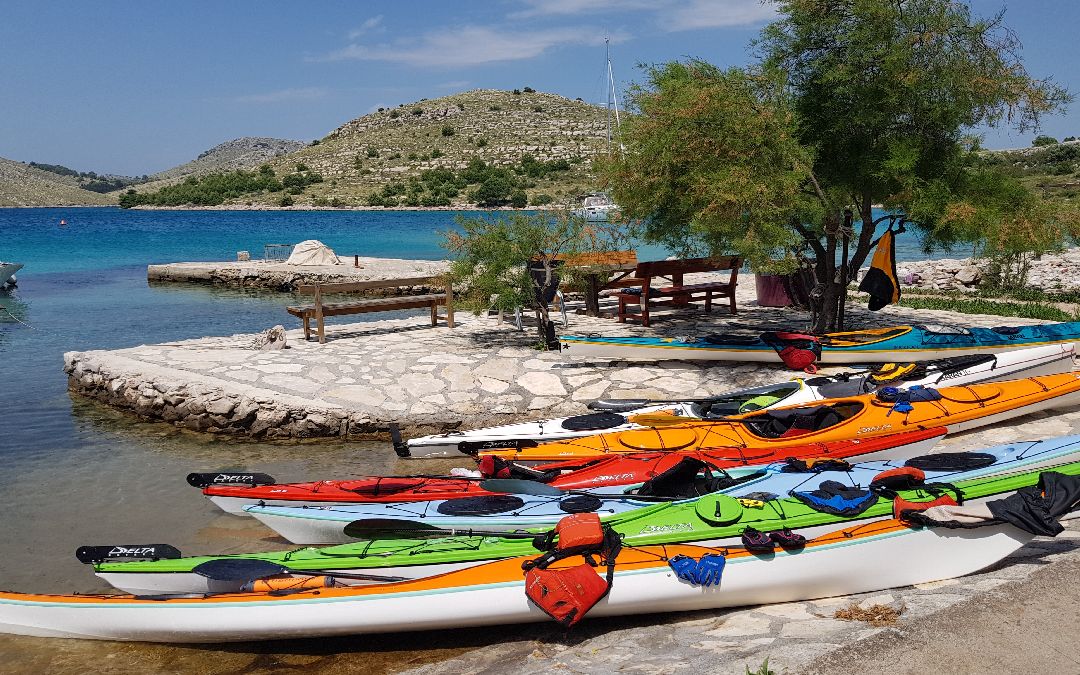 One week with an expert kayak and sup guide
Planning a kayaking vacation is synonymous with adventure and a desire to be in touch with nature. In fact no one better than Marco Venturini can offer you what you are looking for.
Marco is namely an expert sea kayak instructor and organizes experiential trips in Croatia for small groups, also starting from Dugi otok.

In particular Marco organizes kayak and sup courses in Dugi otok for small groups of at least 5 people for a duration of 6 days. Based in the village of Verunic, he will take you to discover hidden and fascinating places both by kayak and sup.
Specifically the sup is a really fun mean of transport. Thus it is a very original way of experiencing the sea. You stand on a rather large board and paddle along. Sup means stand up paddle surfing and was born in Hawaii in the middle of the last century. Finally the fashion spreads quickly throughout the world and conquers young and old.
Moreover Marco teaches and guides with great enthusiasm! In Dugi otok he offers a multisport course with kayak and sup for all ages and conditions and is available for custom projects. Also he speaks several languages, so he will put you completely at ease and you will feel like you known him forever.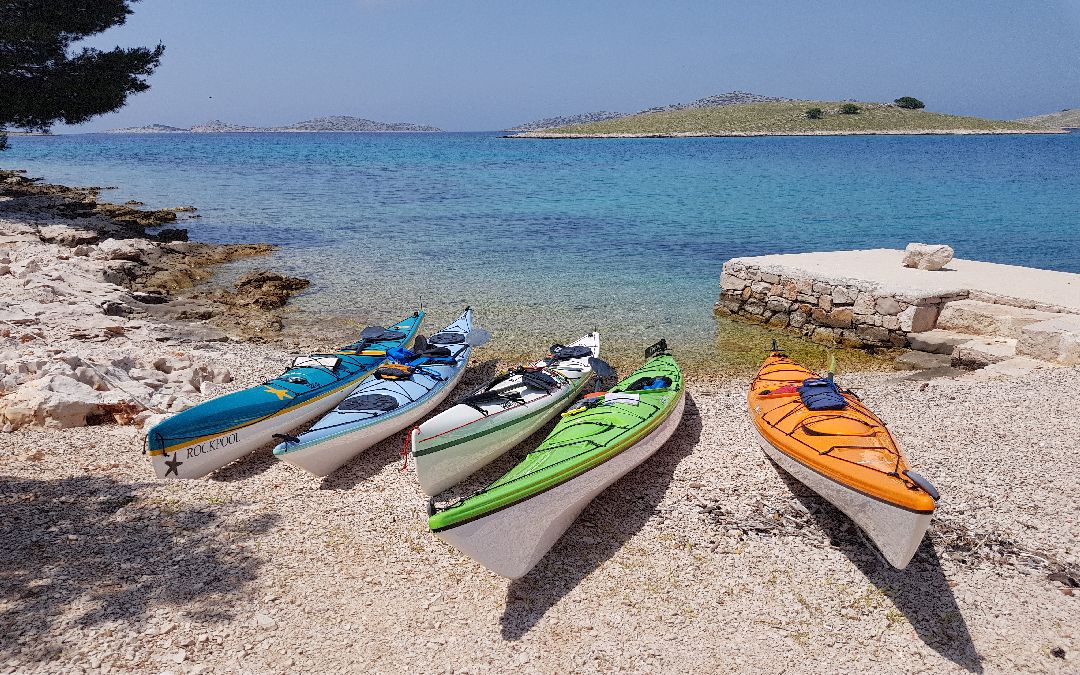 Kayak tours
During your holiday in Croatia Marco will cheerfully accompany you on day trips around the beauties of Dugi otok.
Come and discover them with him from the sea. You will visit the wreck by kayak, spend days snorkeling in the most hidden coves. Furthermore you will discover the Brbisica Cave and take an excursion to the Kornati National Park. Explore Telascica Nature Park by kayak. Visit the island of Zverinac.
Above all discover the taste of paddling. The pleasure of moving forward with only your strength. Enjoy the silence and the pleasure of being in touch with nature and yourself. Moreover with this detachment from the city and everyday life you will find balance and peace. The path takes to happiness and the pleasure of enjoying the beauties of life.
Dugi otok seen from the sea offers a very fascinating viewpoint. At the same time on board of the kayak or sup we are surrounded by silence. We pass close to the coast where no other boat can reach. We appreciate the colors and scents. We reach completely isolated bays.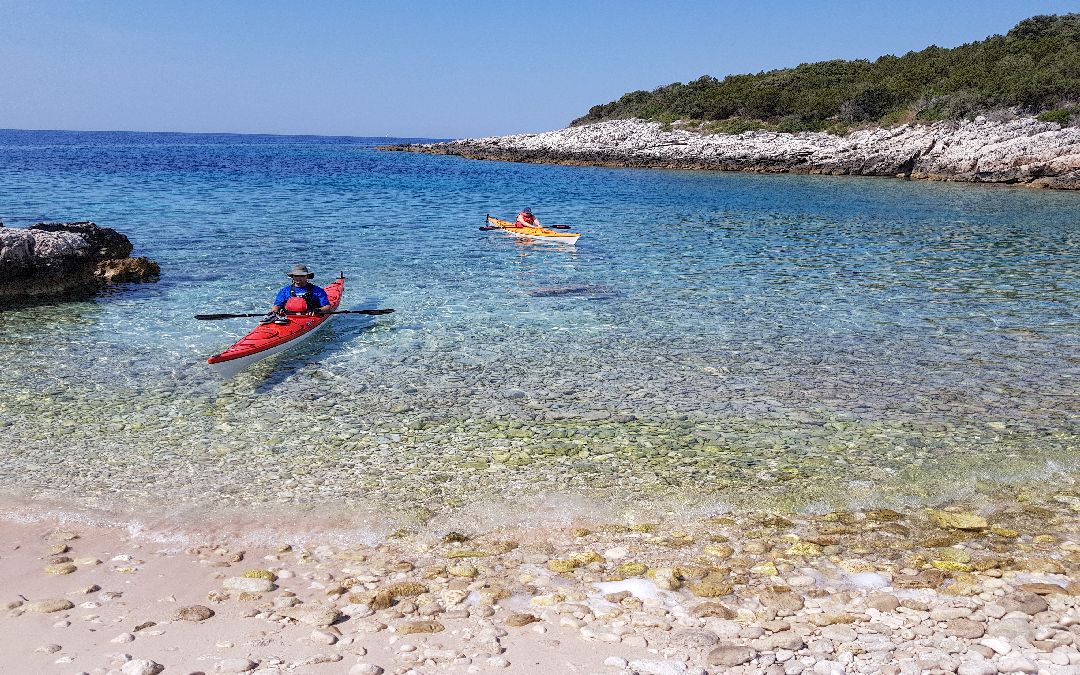 Kayak emotions
During the afternoon we go out at sunset and chase the sun as it fades into the horizon. After we go out at night to see the stars.  We are surrounded by many little lights and it seems to be in another dimension. The plankton at night is small and bright and makes us feel in a magical world.
In the morning we wake up early and go out at dawn. The atmosphere at that hour is electrifying. The sea is completely flat and the smells are intense because there is no wind. Afterward when the sun is high we dive into the sea without any worries, feeling good.
At evening we take part in a treasure hunt. We go back to being children and enjoying the simple things. We discover that happiness is within our reach. In fact physical activity is suitable for everyone and makes you feel good, because paddling is a slow and constant movement that activates all parts of the body. We reach a state of pure well-being.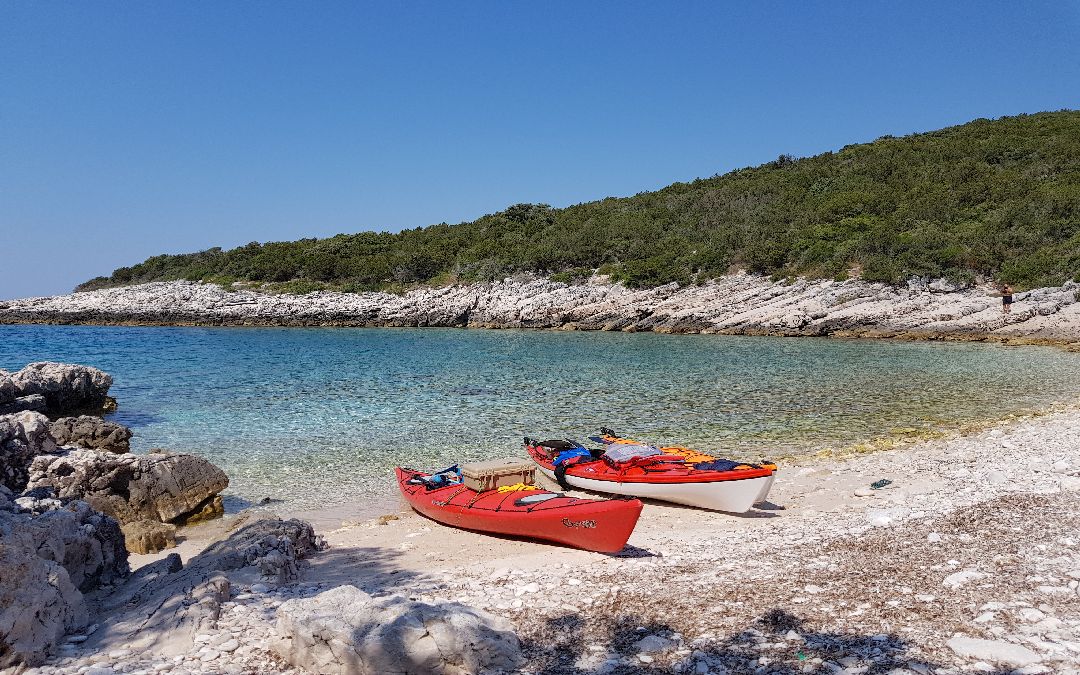 Experiential week's holiday in Croatia
As a result Marco provides assistance and top of the line equipment. The boards are rigid Sic Maui and the paddles are of carbon. Marco is a person who transmits friendliness, experience and confidence. He loves his job and transmits his philosophy of life with a taste for adventure and curiosity to discover. Marco Venturini offers quality trips and takes you to immerse yourself in an experience also in local customs and traditions.
From kids to parents in Dugi otok everyone wants to try sup.
Kayak and sup are beautiful sports! Marco's trips are suitable for everyone.
The limit of his trip is only imagination.
Generally with him we can organize a long day with distances that reach 25 km in a kayak and 15 km in a sup, but we can also cover shorter distances.  However we take a break every hour and keep a leisurely pace.  For those who want to, we can also plan a two-day trip with overnight stay on the beach. In short, with Marco you can build your holiday.
Marco's starting point is the apartments Gorgonia  a small vacation rental with apartments on the sea and a restaurant.
For ferry info: here.