10 Typical dishes of Dalmatian cuisine
Dalmatian Ham
The Dalmatian ham is a delicious product. You can find it in the simplest bar or in the most famous restaurant in Croatia. It is eaten as an appetizer or even as main course.
It is cut into rather thick slices. It is usually served with a mug of Karlovacko beer or a good glass of red wine.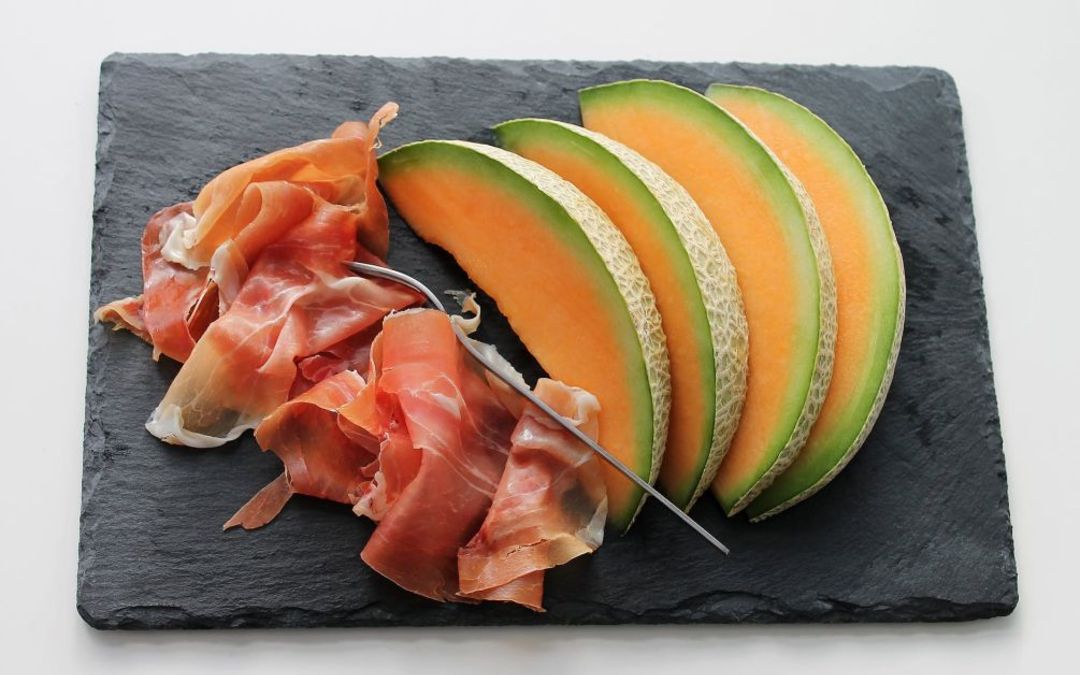 Cheese of island Pag
The island of Pag is situated north of Dugi otok.
Pag has the particularity of being geographically exposed to the bora winds all over its eastern side. The few grasses that resist those winds are salty because of the air, which is full of salt.
For centuries, the inhabitants use to keep sheeps as a sustenance for the local population. The animals eat that salty herbs and their milk turns out to be very tasty and already salted. That makes the cheese very special and it is eaten all over Croatia.  It is a wonderful product!
Enjoy it with a good glass of red wine, like the Postup.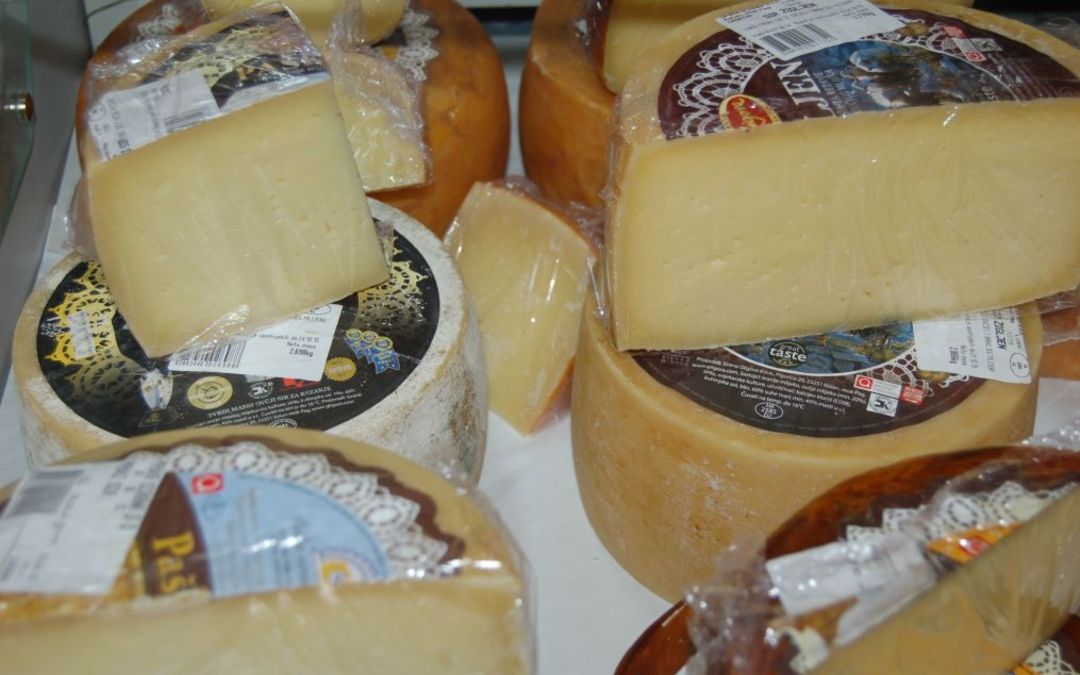 Fish
Like all Mediterranean countries, also in Croatia fish is part of the diet of the inhabitants. The bond between men and sea has always been close.
In every village in Dugi otok we still see men going out in the evening to throw their nets and retrieve them the day after.  From the cheapest fish such as sardines to the most expensive ones they are prepared on the barbecue.
In some places in Croatia it is tradition to prepare a sauce made with olive oil, garlic and parsley, but it tends to cover taste and freshness.
In Dugi otok you can try any kind of fish : the best one is the one caught by yourself !

It is good to combine a plate of fish on the barbecue toj a glass of cold white wine, like a Posip Cara.
Squids
The villagers of Dugi otok use to go fishing on winter evenings, as their ancestors did. At home squids were grilled without being eviscerated.
Today on the island, the rhythm and flow of the days have not changed much, but the restaurants in Dugi Island have become accustomed to the taste of tourists, so squids are cleaned before being barbecued.
Squids are also delicious ring-cut and fried in oil !  To be tasted while on vacation!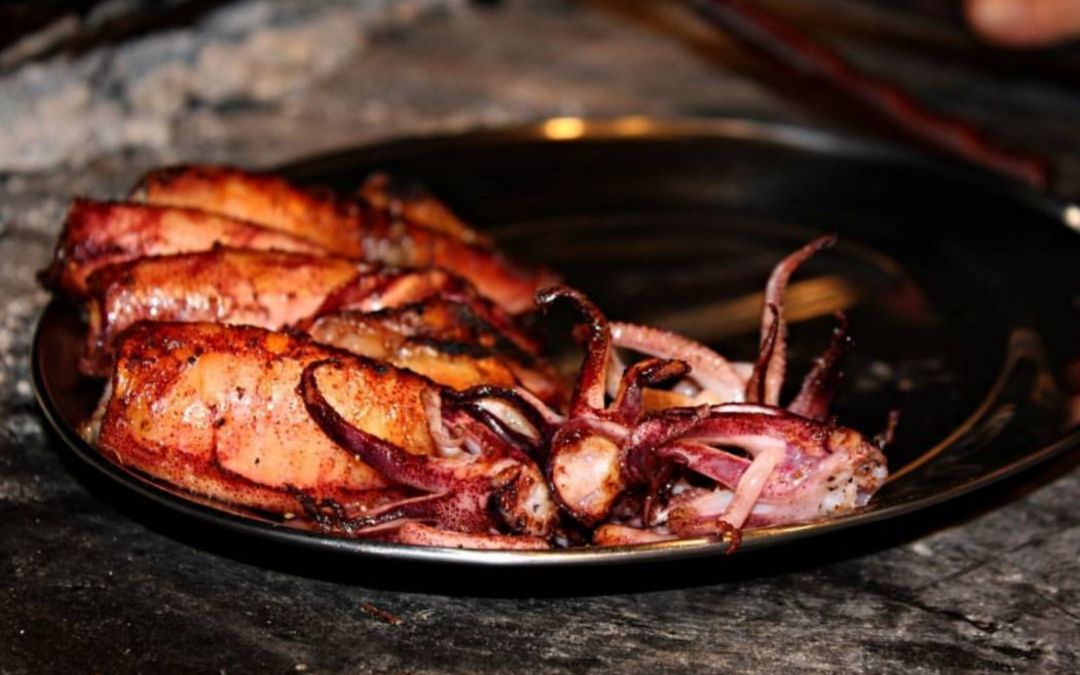 Fish stew
The inhabitants of Dugi otok use the name "Brudet". 
This dish is based on fish and has been cooked in the same way for years, the recipe handed down from mother to daughter.
It is a tasty dish with any type of fish, the most valuable for this purpose is the redfish. Boiled potatoes or polenta are to be wonderfully united to this plate.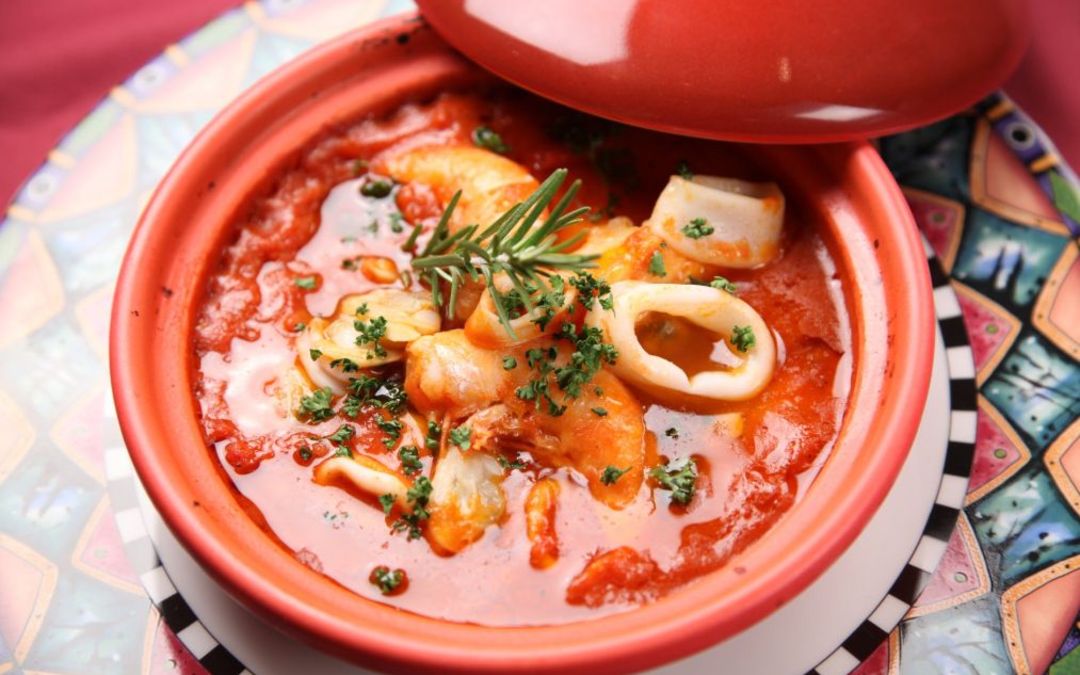 Octopus Peka  
Cooking with the Peka means to approach to ancient traditions.
Peka is a cast iron bell. Underneath it you put the octopus, with potatoes, onions and herbs. Everything is cooked under the embers. The cooking time is very slow and the dish tends to take light flavours from the wood. The scents are mixed creating a pleasure for the taste buds.

It is a dish to taste absolutely before leaving Dugi otok; it will enrich the memory of a nice holiday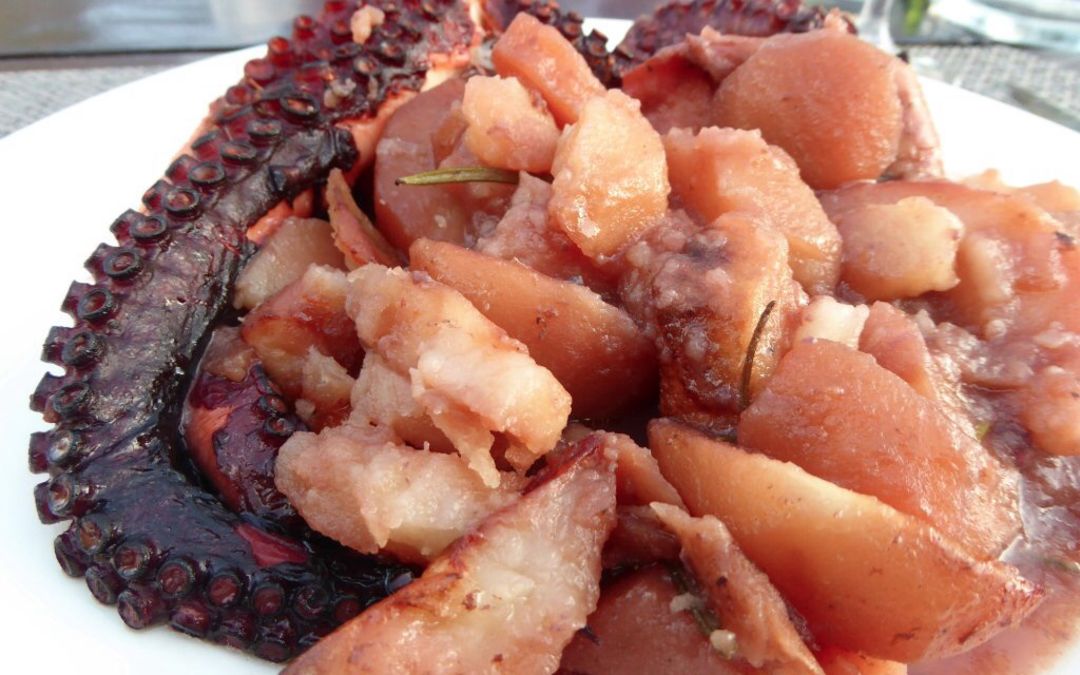 Chard
This vegetable growns in every house garden in Dugi otok: everybody loves it!
Dalmatians use to cook it with a potato and season it with some drops of good olive oil. As side it is nice with fish and meat dishes, but it is also excellent to be eaten as main dish.
In the restaurants of Dugi otok you can find this vegetable prepared in alternative ways, but it will always be present on the menu and it would be a shame not to taste it!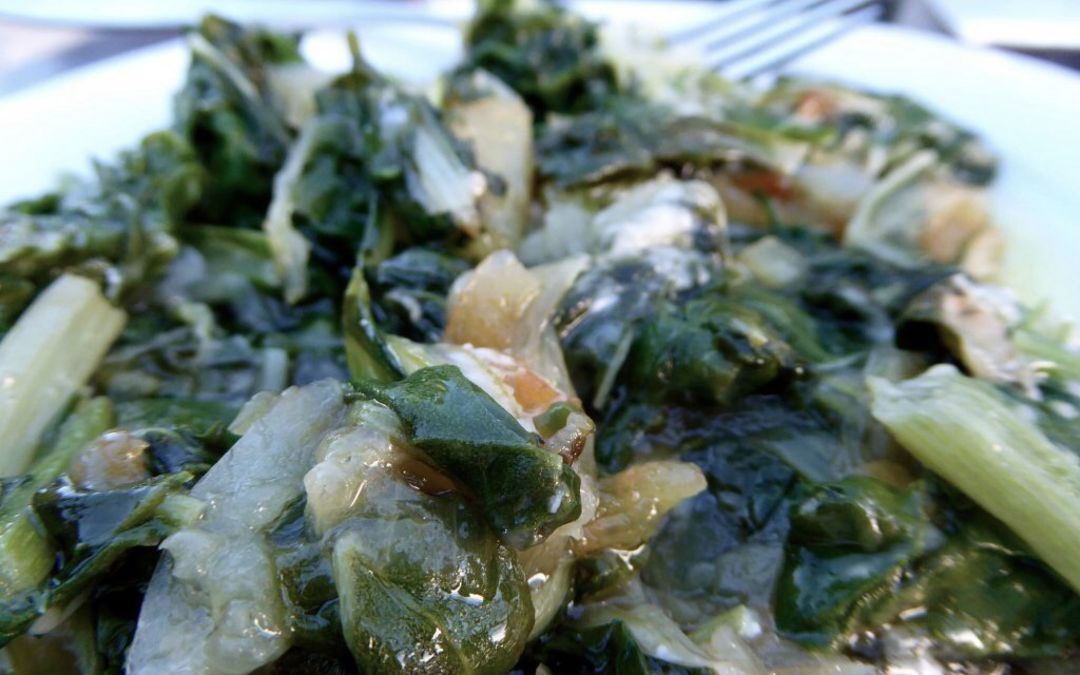 Cavapcici 
In Dugi otok and whole Croatia cevapcici are eaten everywhere and by all meat lovers.
They are sausages made of minced meat, usually pork, but sometimes mixed with beef and flavors. Every house and every butcher has its own recipe. The dish is often accompanied with fries, bread or other vegetables. 
A mug of beer is a great accompaniment!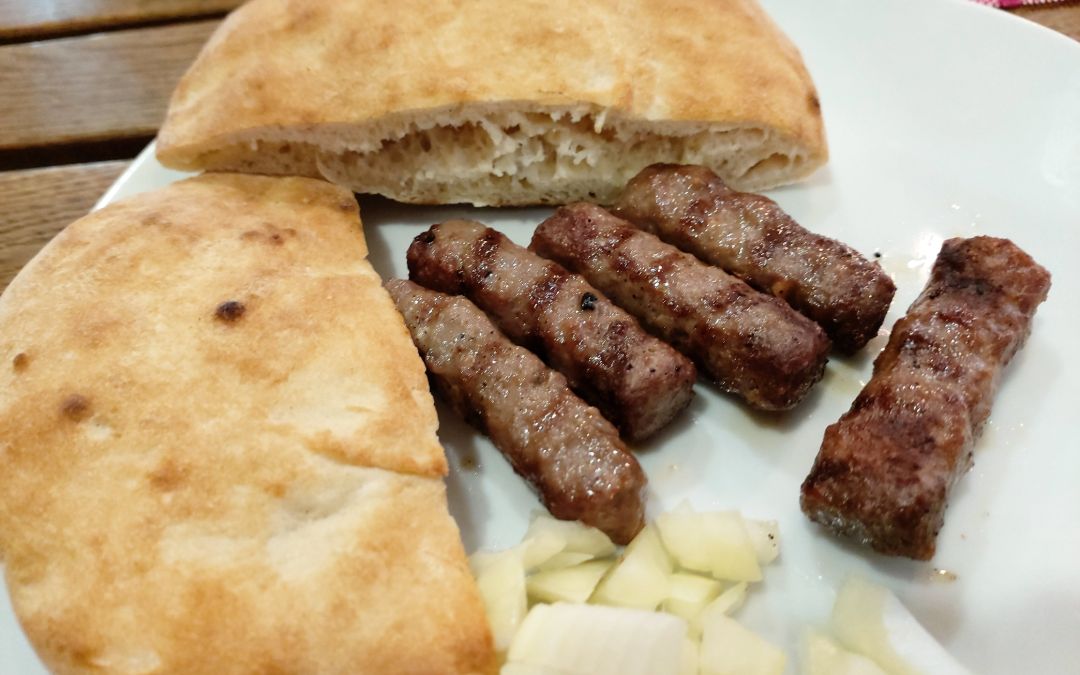 Lamb
Lamb meat is very popular in Dugi otok and in general throughout Croatia.
It is turn on a spit, or cut in pieces and cooked on the grill. It is usually served with potatoes or other seasonal vegetables.
If the animal comes from the island of Pag, its meat is already salted because the animals there eat salted herbs, cause of the strong bora winds. In the region around Zadar you can find excellent quality of meat.
In Dugi otok we eat lamb with a red sauce called Ajvar made of aubergine and pepper. There are two variations of sauce, one sweet « blagi »and one spicy « ljjti ».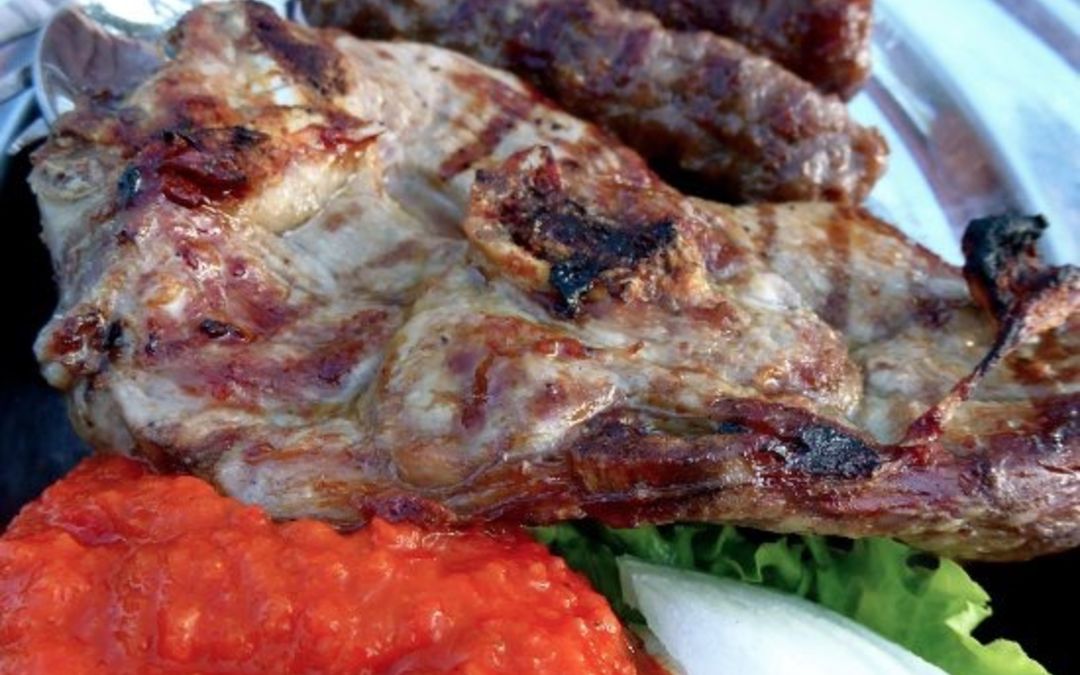 Croatia Pancakes « Palacinka »
This is more than just a traditional dessert from Dugi otok, it is the national dessert of Croatia.
It is prepared with eggs and is very similar to French crepes.
On the island it is used to be eaten with jam, which the island women make at home, or with chocolate.