What should I pack in my suitecase for one week vacation on Dugi otok
It may seem banal, but very often guests ask us for advice on what to absolutely put in the suitcase before leaving for a vacation in Dugi otok.To write a list let's imagine that we are coming by plane with a reduced hand luggage, in order to pay as little as possible on low cost flights. So we have to think just the bare minimum.
In order not to forget anything, grandma always said to start from the bottom, from the feet, so:
one pair of flip-flops

two pairs of underwear: you can wash it when necessary

two T-shirts or tops

two swimsuits

a skirt or a pair of shorts

a hat: the sun is very strong and being able to shelter your head from its warm rays is always nice

sunglasses

medicines such as paracetamol, plasters, hand sanitizer in small dose, since liquids in airplane cannot exceed the capacity of 100 ml

comb, brush, razor, small amount of soap and of moisturizer and sunscreen (toothpaste and anything else you need can be bought on the island)

an adapter for electrical outlets, if necessary; in Croatia we use those with two horizontal holes.

A pair of jeans in case it gets cold, which will be better to wear for the trip, as they are a very bulky garment to pack. Wear sneakers: comfortable when traveling and useful to have in Dugi otok, with a pair of socks. A sweater will be pleasant in the evening, but also on the plane to protect yourself from the air conditioning, which blows constantly and is rather cold even on the Jadrolinija ferry that connects Zadar to Brbinj.

Documents : it seems obvious, but we happen to have to assist guests who have forgotten the identity cards of a family member. Also check with your health insurance that you are covered in case of




accidents abroad.

Coming by car we can add a few things that we think are useful in Dugi otok. Always starting from the bottom:
some rock shoes: they are ideal for entering the water in the most hidden coves, but with difficult to access to the sea

some pairs of underwear so you don't have to wash them on vacation

mask, snorkel and fins: the water is so clear that you will be sorry not to have the equipment to have a look under the surface. There are beautiful places to snorkel: our favorite is the wreck Michele, lying in a few meters of water near Lagnici.

medications such as cream against mosquito bites. These insects are present, but it is also true that there are mosquito nets on every window of the apartment.
A healing cream can be useful and if you are traveling with children, everything the pediatrician recommends.
In Dugi otok there are three doctors with as many surgeries: in Bozava, Zman and Sali. A pharmacy and a dentist are located in Sali. However, it is advisable to travel with a small first aid kit to be independent from the doctor. The hassle of having to go all the way to Sali to get an ointment that you could have brought from home is big!
mosquito repellent: you will be happy to have it sitting on the balcony of your apartment at sunset. Note that you can buy it in the stores in Dugi otok.

sunscreen and after-sun lotion: good products to save your vacation with a sunburn!
In Dugi otok you will discover how simple and informal life is. Even in the nicest restaurants you will feel comfortable without evening dress.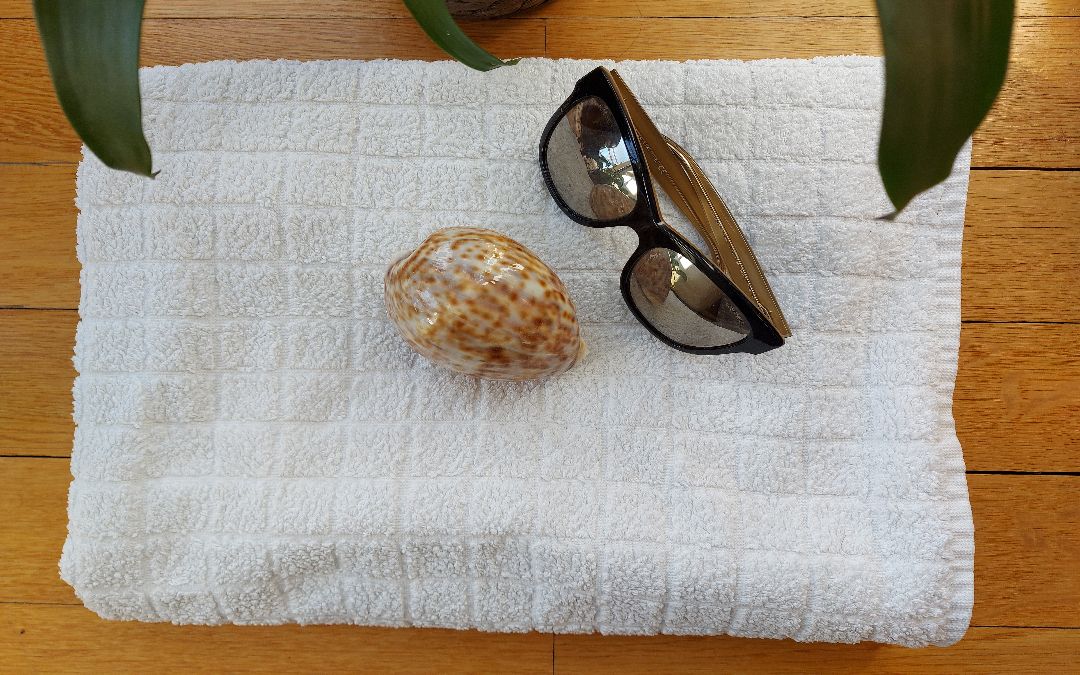 When it's time to go home, you'll probably need some space in your suitcase for some souvenirs. Traveling by plane with carry-on luggage only, the space in your suitcase becomes precious. As expedient, you might want to leave home with old T-shirts and underwear that you won't have to bring back.

If we were leaving Dugi otok, plane permitting, we would pack the following things:
lots of good experiences and memories. Every place we visit leaves impressions that we will remember in the cold winter days.

a jar of sage or rosemary honey from Dugi otok. It is produced in the village of Verunic by Apikomerc.

one bottle of extra virgin olive oil: in Dugi otok there are many farmers who sell their oil. It is delicious and if you couldn't take it home, at least taste it during your stay.

a piece of Pag cheese: an excellent sheep cheese produced on the island of Pag, known as the best cheese in Croatia.  To learn more about it you can read


the blog:

https://www.gorgonia.hr/10-typical-dishes-of-dalmatian-cuisine/

one bottle of Maraschino: this liqueur should be tried straight, or it should be enjoyed with ice cream, fruit salad or poured on a piece of cake. Try it and enjoy at the end of a meal. It will sweeten your vacations!